Hey all!
This is "Excursion", a small collection of levels I originally started in 2011. I hadn't been playing Rocks'n'Diamonds for quite a while but decided to get back into it and finish these up for sharing.
These are 36 largely experimental levels using the elements that come with R'n'D; that is, no fancy custom things, but rather an attempt to make something creative (and oftentimes very difficult) with what is already there, from riding balloons to remote-controlling a penguin.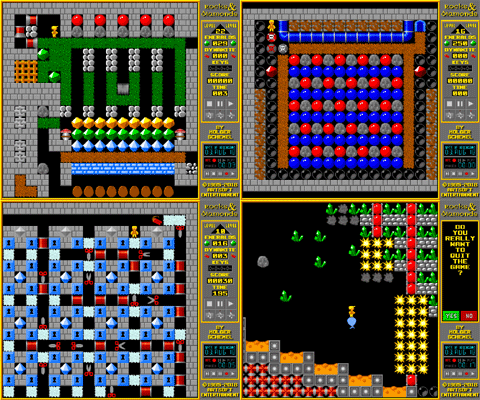 Never tried sharing levels before, so I hope this works. Have fun!